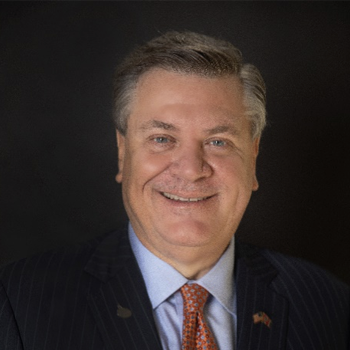 Lou Moran III is the President of Inter-Agency Insurance Service in his hometown, Knoxville, Tennessee.
Lou III currently serves as an At Large Member of the Executive Committee for the Independent Insurance Agents and Brokers of America (IIABA) and is in line to be Chairman of the IIABA beginning in September 2025.  While representing Tennessee on a national level as a board member of the IIABA, he has served on the national InsurPac and the Governmental Affairs committees.  As an IIABA Executive Committee member Lou III is currently the liaison to the IIABA's InsurPac committee, Invest, Agency Administrative Services, the Cooperative Technology Committee, and he chairs the new InsurTech Taskforce.  He also serves on the Finance Committee.
He grew up in Knoxville, attending the Webb School of Knoxville and the University of Tennessee, Knoxville.  
Lou III joined his father's insurance agency in 1985 and continues to make a name for himself in the independent insurance industry.  Through his career, he has served multiple board terms with the Insurors of Tennessee, from President of the Insurors of Knoxville to President of the State Association; in addition, he was also named Young Insuror of the Year and Insuror of the Year.  He was selected to be the State National Director for Tennessee to the Big I in 2016.  Lou III has served on numerous insurance company councils, and by doing so, he has been able to keep both national and regional companies abreast of local issues regarding insurance coverages. 
Lou III was instrumental in forming SecureRisk Tennessee, part of a co-op of 100 independent insurance agents in 10 states who write over $3.1 billion in premium. 
Locally, Lou III has been involved with numerous events: Tennessee Stage Company, ArtFest and RiverFeast BBQ contest, Leadership Knoxville and Leadership Children's Hospital, Knoxville Area Chamber Partnership, ChildHelp Tennessee, Knox County's Industrial Development Board and Knox County's Health Education & Housing Board, Webb School Alumni Council and served two terms on the Webb School of Knoxville Board of Trustees.  Lou III, along with his wife, Mimi, welcomed their daughter, Emily, into the agency in 2019, beginning the third generation Moran to work in the insurance industry.  (Of note, their son Lou IV is currently in law school at University of Tennessee.)